Laundromat Insurance: "Slip and Fall" Claims
When it Comes to Wet Surfaces, Don't Slip Up!
As a leader in the laundromat insurance industry, we protect over 1,000 laundromats, nationwide. As you can imagine, we certainly have seen our share of claims. By far, the most frequent and expensive claims we get are "Slip and Fall" claims.
This problem is so prevalent that because of the frequency and severity of slip and fall claims, many insurance companies have stopped writing laundromats altogether. Those that remain have increased prices dramatically.
As an industry, we must work hard to reduce these claims. If we don't, insurance will be more and more challenging to obtain.
Wet weather and leaky machines can be a nuisance, meaning a lull in business and wet messes tracked in by customers and employees.
In fact, surfaces that are wet for any reason—weather-related or not—are a workplace hazard. Water can come from rain, washing machines and accidental spills. Slipping on a wet surface can result in bruises, strains and sprains, lacerations, fractures, head trauma and even fatality. And those incidents can result in a lawsuit and ultimately higher insurance premiums. Fortunately, there are several steps you can take to keep your team and our customers safe.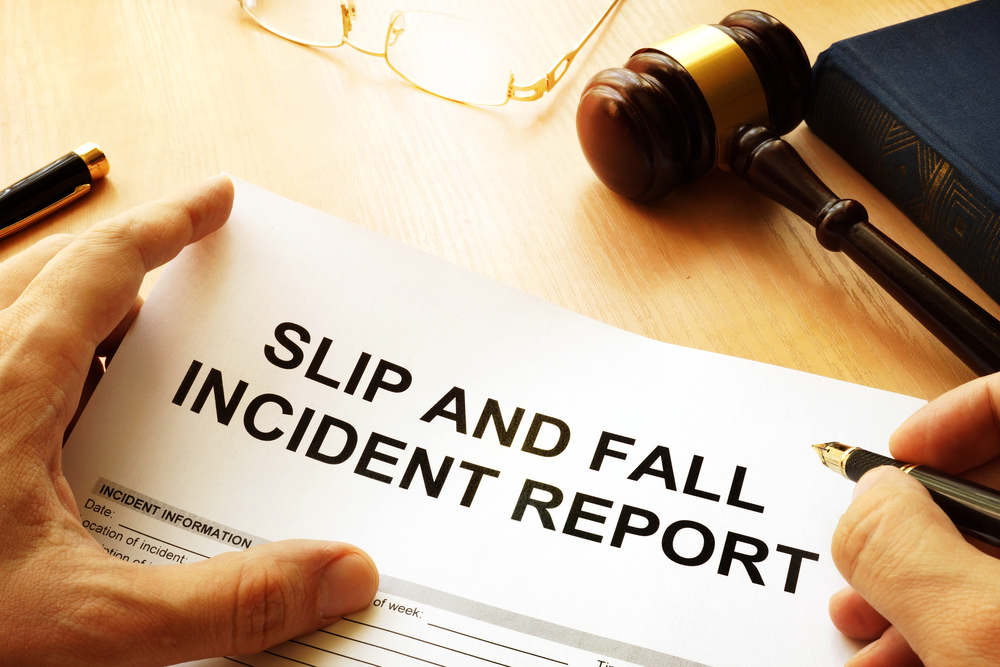 Be Aware of Hazards
Each laundromat is different, so the ways you deal with wet surfaces may vary. However, following these general guidelines is a good start.
Clean up spills immediately.
Use caution signs to identify when a surface is wet or likely to become wet and remove the signs as soon as the surface is dry.
Barricade affected areas where possible.
Check for equipment and electrical currents that may not be grounded and wires that are not insulated near wet areas. Never use electrical equipment while standing on a wet surface.
Place floor mats at all entrances to reduce tracking in water from outside.
Report any spills or wet areas that you notice to your supervisor.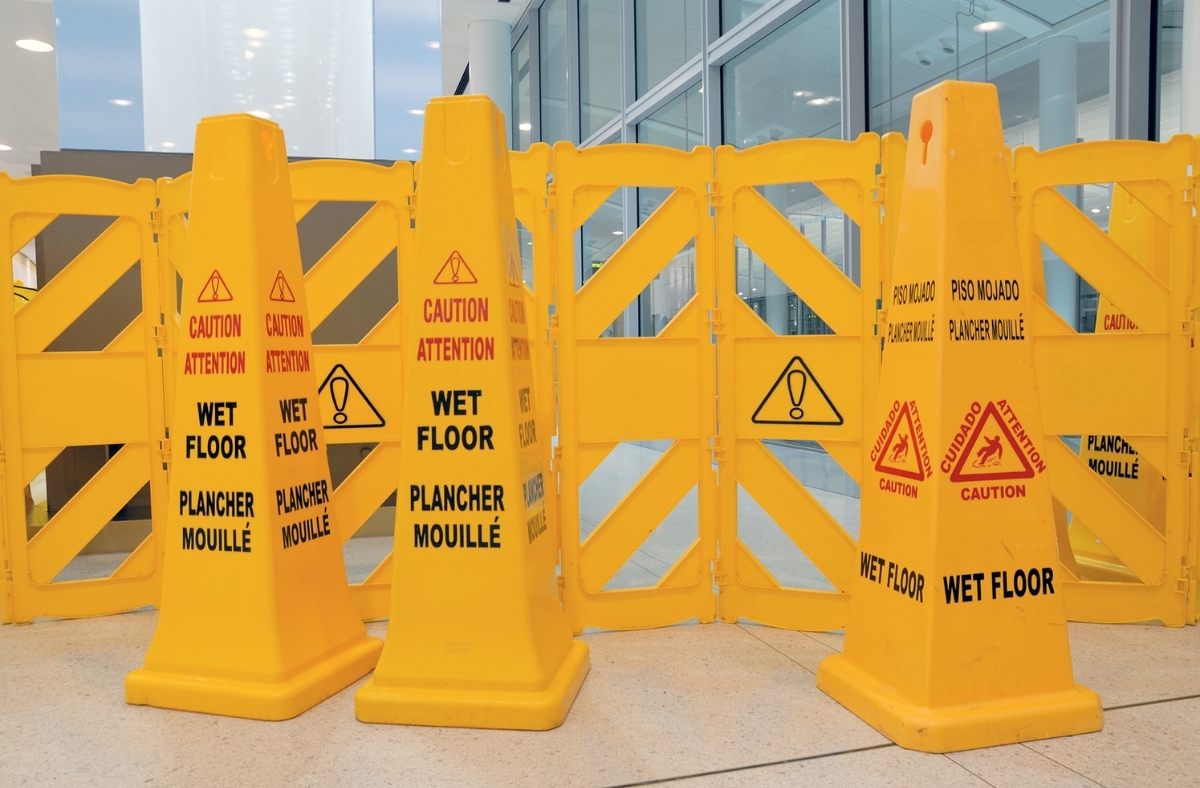 Anti-slip Tips
If you are forced to walk through a wet surface, follow these tips to avoid slipping and falling.
Slow down. Rushing is not worth a serious injury and lost wages.
Take small steps to keep your balance centered.
Walk with your feet pointed slightly outward to form a stable base.
Make wide turns at corners.
Concentrate on the surface you are currently walking on.
Be prepared for slippery patches.
Following the above guidelines will go a long way toward reducing those nasty slip and fall claims. 
Your customers will be happy as well as your bottom line.